About Me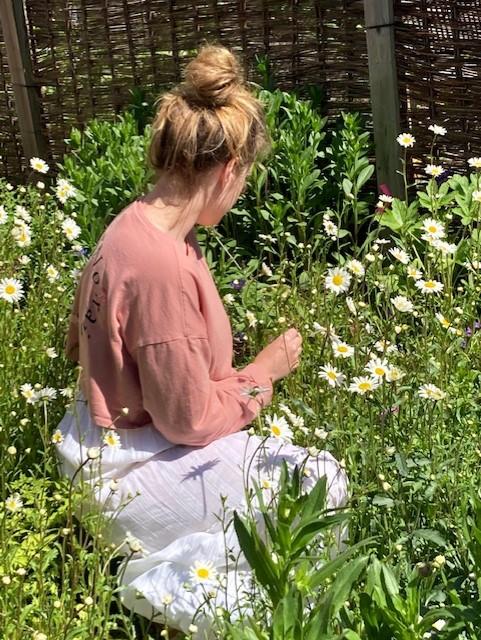 Hello, I am Aileen and I'm The Garden Fairy Fife - a home studio based florist and gardener with a love for growing cut flowers. I live in the beautiful Fife village of Newport on Tay where you can find me in my garden at my flower shed filling buckets and arranging bouquets and jars of flowers.
For a wee overview of my floral journey please check out this interview I did recently with Subkit for their Solopreneur site:
https://gosolo.subkit.com/bringing-joy-to-peoples-doorsteps-the-garden-fairy-fife/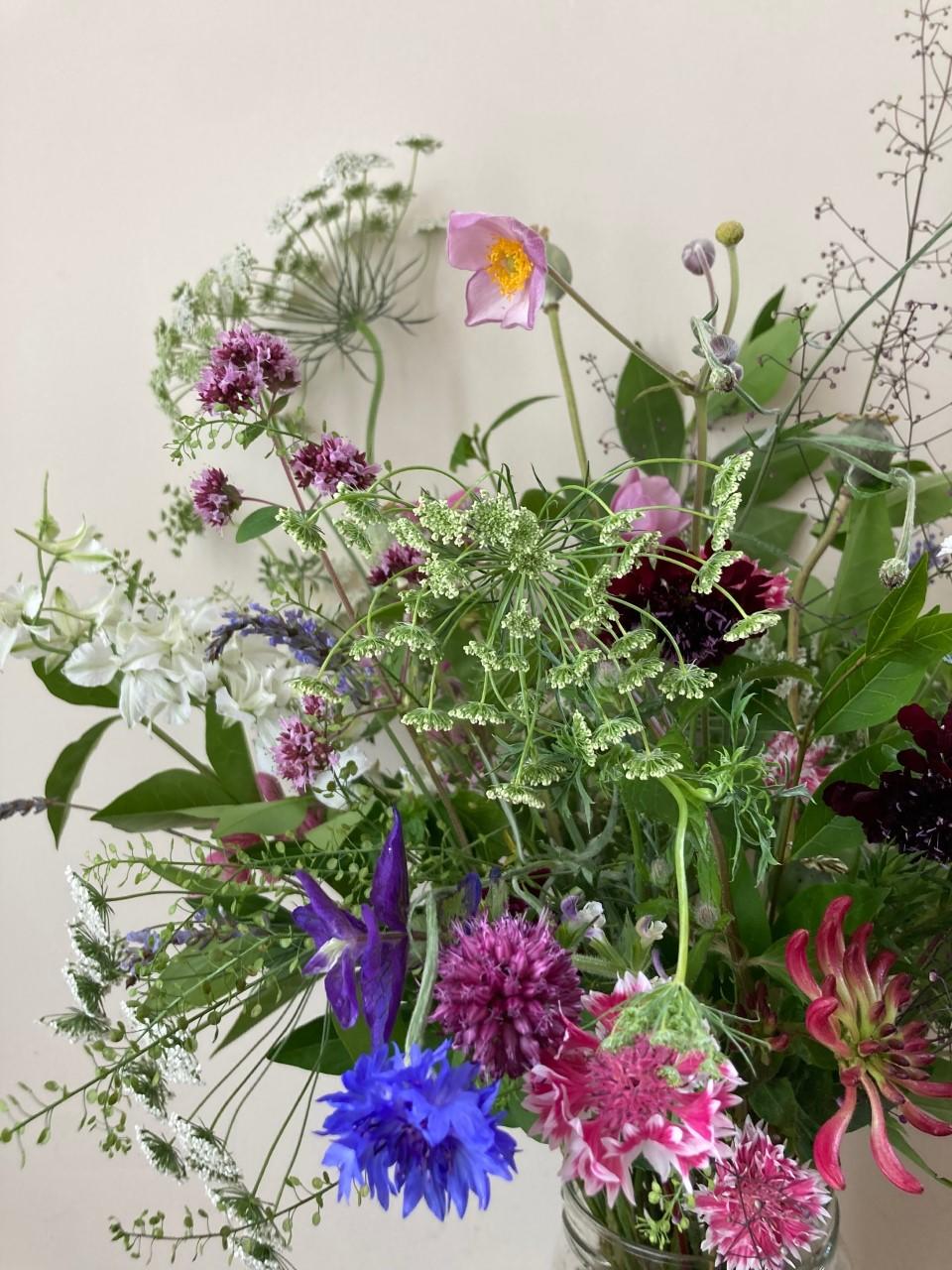 A Note on Seasonality I aim to be as seasonal and local as possible in the choice of flowers that I offer and I partner with other local flower growers and UK based suppliers where at all possible. The growing season in Scotland begins in April and ends October/November.. 2021 has been mild so far and we have been lucky to have blooms well into the autumn but this can vary from year to year. Seasonality may mean that at times my stock is limited but I will always try to offer something pretty and authentic even if it is a posy of my own dried flowers. The winter season is where foliage and greenery comes into it's own and the reason why wreaths become the main stay of a flower farmer's offering just in time for Christmas (with the addition of our own dried cones and seedheads and a few lucky berries). This is followed by spring bulb season - some early daffodils and then the tulips which nowadays come in such an array of shapes and colours that it is possible for everyone to find a favourite. I am also dedicated to using the shorter stems of muscari and the very pretty fritillaria as they both look lovely in jars (did I mention my Flower Hugs in a Jar yet?!). By the end of Spring we have a nice selection of biennials on the go which make bouquets a bit more varied (sweet williams and wallflowers) and then there are the exquisite and very elegant anemones and ranunculus too. The list of summer cut flowers is endless with a huge range of perennials to choose from but also the beautiful and airy annuals (that cannot easily be sourced elsewhere).. think cornflowers, nigella, snapdragons, ammi and delicious sweet peas. This is my busiest time of watering and cutting and catching up with what all the other growers have to offer locally to make sure that nothing is missed in my search for provenance and sustainability. A favourite of mine has to be the cosmos which bridge summer and autumn perfectly (the best do-ers in any cut flower patch!) with their long airy stems and open paper-y flowers. Locally grown dahlias have been incredible this year and these are certainly not a flower that can be imported - they just don't like travel and wont end up pretty or happy after being in a box. September heralds it's own flower the aster and these are my favourite perennials to grow for long stems and vase life (plus September is my birthday month so I have to love an aster).. and then there's the chrysanthemums of October and November too before we are back to the wreaths and foliage of December.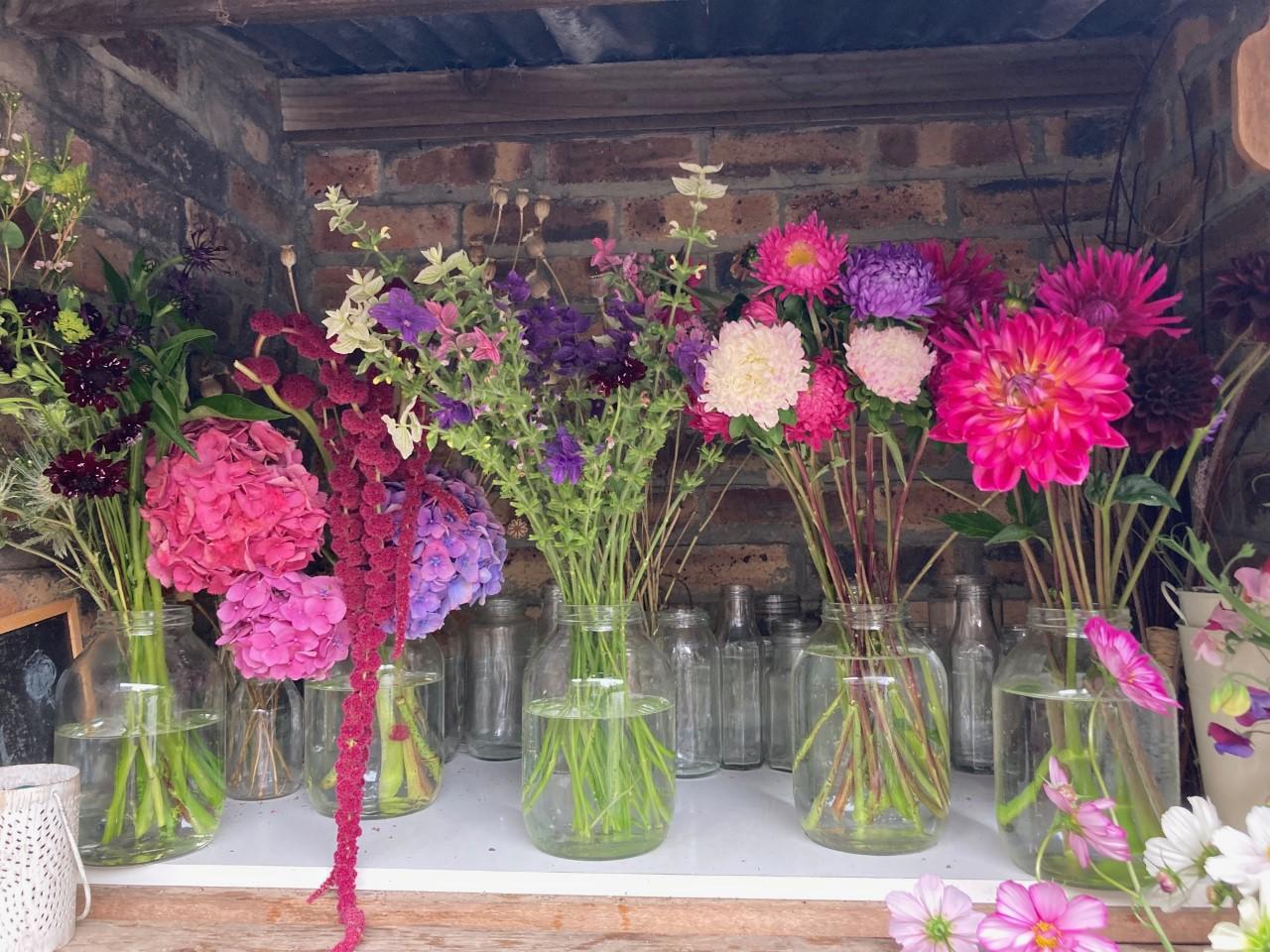 The Shed Shelf in Summer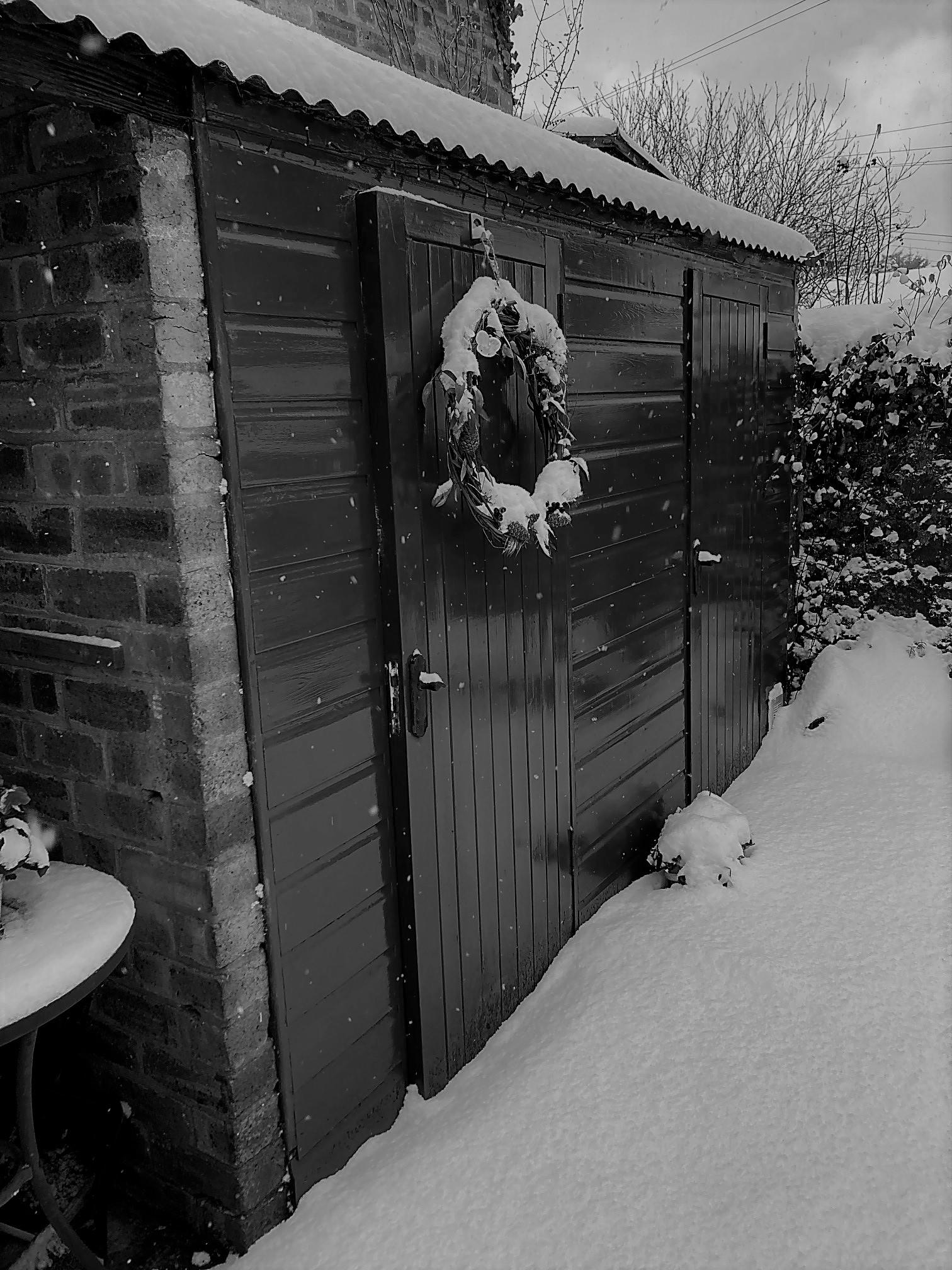 Snowy Sheds